All About Scuba Diving in Bali with a List of Top Local Dive Centres!
From the stunning blue waters, the scenic mountains, and the surreal marine life, Bali is one of the most visited tourist destinations in Asia. What's more, the rich and magnificent coral life across the waters is another plus for scuba divers that are looking for adventure, diversity, and convenience.
Additionally, Bali boasts clear waters that are home to some of the most beautiful aquatic creatures. What's even better is how suitable these waters are for both professional divers and beginners alike.
If you're a scuba diver, you have probably heard about the calm waters, volcanic mountains, and beaches. However, if you want to experience the pleasures of only the best diving spots, let us take you to our top contenders for the best place in Bali for scuba diving!
Bali Tsunami Danger Zones Explored: Which Areas are Safe to Travel
Where is Bali?
Image credit: Dimitri Dim
The beautiful Island of Bali, also known as the Island of the Gods, is a popular destination for honeymooners, beach lovers, divers, and tourists in general. So many people would like to visit this serene Island, but some don't even know where it is!
Bali is one of the most popular destinations in Indonesia; it's 600 miles east of the Nation's capital, Jakarta. It is also part of the Sunda Islands (a group of Indonesian Islands that form a volcanic arc.) Here's a fun fact, it's about 1000 miles North of Australia.
The peaceful island of Bali is located in the southern hemisphere, which places it right below the equator. It's straddled between the Indonesian Islands Lombok and Java, with neighboring Islands considered to be part of Bali (but are not) the Gili Islands, Nusa Dua, and Lombok.
Mosquitos in Bali (Everything You Need To Know)
Types of Scuba Diving
Muck Diving
Muck diving gets its name from the sediment that lies at the bottom of many dive sites – a frequently muddy or "mucky" environment. 
Most Popular Muck Dive Site in Bali
Secret Bay happens to be one of the most liked muck diving sites in Bali! It is also considered one of the best sites for photography, especially if an underwater photographer is fond of macro-photography!
Night Diving
Night diving is considered to be a great activity for those who love diving and are on the lookout for a unique diving experience. Night diving offers some completely distinct sights wherein the divers get to observe the nocturnal animals. While night diving comes with its own set of challenges, a powerful scuba diving torch can prove to be a great device for ensuring safety and communication purposes.
Most Popular Night Dive Site in Bali
Liberty Wreck Tulamben inhabited by hundreds of species of fish is by far the most sought-after night dive site in the area.
Wreck Diving
Wreck dive is a recreational sport where the wreckage of ships, aircraft, and other artificial structures are explored by divers.
Most Popular Wreck Dive Locations in Bali
The USAT Liberty Wreck, considered to be one of the best sunken shipwrecks in the world making it ideal for recreational divers on the lookout for the most popular dive sites!
Best Scuba Diving Sites in Bali
Image credit: Simon Stolzenbach
The Island of Bali doesn't just promise a lovely view but also offers thrilling drop-offs, volcanic sea beds, and wrecks from the second world war. It's unarguably one of the most beautiful open water diving sites in the world. No doubt, Bali is gorgeous and has large amazing waters, yes, but what are the best diving sites to explore on this homely Island? Let us find out.
1. Gili Islands
Gili Islands has located off Lombok Island; a quiet Island with bubbling nightlife that encourages tourists to simply relax, let loose and of course, and try their hands at night diving. The beaches welcome you with white sands and crystal-clear waters that make snorkeling and diving a thrill.
To get the best of Gili Islands, you must visit Meno, which is a favorite for tourists. There's a seamount that slopes up from the sandy bottom, and at the top, beautiful coral gardens to enjoy. Here's a fun fact, it's named one of the worlds' 13 best secret islands.
On the West of the Gili Islands, you'll find one of the best dive sites. There are so many large marine species like reef sharks, green turtles and if you're lucky, rays. Also, there's so much marine biodiversity in the water and around the Island. Since there are about 25 dive sites on the Island, there are sites suitable for beginners and professionals alike. However, each diver requires the necessary certification before being allowed to dive at the site.
Plus, each of the beaches charges a fixed reef tax for snorkelers at Rp35 per person and Rp65,000 for divers.
2. Menjangan
Photo by Jannes Glas on Unsplash
In North-East Bali, the Menjangan Island is backed by volcanos, an unspoiled jungle, and is surrounded by clear turquoise waters. Whether you're at the beach watching the rhythmic waves or swimming deep in the water with the colorful marine life, there's always a sight to see. Once submerged into these magnificently clear-blue waters, there's a steep reef with beautiful corals and schools of fish everywhere because of the rich bio-diversity these waters offer.
Also Read  Is Lombok Worth Visiting? 9 Reasons to Visit
Menjangan is essentially a protected island that has largely remained untouched. That's probably because the location of the Menjangan Island is extremely remote. Plus, even in the shallow waters, there's an entire colorful ecosystem for beginners or snorkelers who still want to get the best of the Island. There's superior year-round visibility, even down to 50m deep, which is one of the reasons divers keep coming back.
Apart from being rich in marine life and coral reefs, it's the untouched virgin Islands that piques the interest of tourists and beginner divers alike. Plus, the waters are relatively calm throughout the year, which makes it suitable for professional divers who prefer the open sea and beginners who favor the shallower waters.
So, how do you get to this remote island without paying too much or losing your way? It's best to go through either Pemuteran or Lovina; since there are shared shuttle services that go down to Menjangan for an affordable fee of about $9.
Scuba divers will also require a tour operator and a permit that allows you to visit the area. The average diving cost should be about IDR 2,400,000, but with the right package deal, you could pay as little as $100 for transport to the site, lunch, two dives and hotel pick up.
Bali Vs Lombok (Detailed Comparison Guide)
3. Amed and Tulamben
Everyone loves white sandy beaches. Well, what about black sandy beaches for a change? Amed is not your regular dive site. With the beautiful Mt. Agung in plain sight and a peaceful beach surrounded by hills, it's definitely a dive site you don't want to miss. Many divers who visit Bali ensure they touch down in Amed, as there's so much to see. It's situated on the East side of Bali, and even though the island is referred to as a fisherman village, it's actually quite tranquil and exciting.
For beginners and professionals alike, there's a traditional boat that takes divers from the beach to the dive site. Experienced divers can go wall diving with a beautiful view of tropical fishes, reef tip sharks, and colorful coral gardens. What's even more mesmerizing are the sea turtles that can sometimes be spotted.
These waters were once known for salt fishing, snorkeling, and fishing; however, since such amazing waters can't go unnoticed, it's now a well-visited scuba diving site. That's what led to the development of the artificial reef which is also rich in colorful marine life. It's obviously not as beautiful as the natural walls and coral reefs, but it's still well worth a visit.
Divers can visit anytime in the year, but it's best to go between May and September. You may be required to take an introductory course as a beginner, and all divers must know how to swim. A day's dive should cost each person roughly IDR 350,000.
4. Pemuteran Bay
Image credit: Aleksandar Pasaric
Bali is unarguably home to some of the most fantastic dive sites in the world; both the natural, untouched waters and the artificially developed ones.
Pemuteran Bay boasts one of the world's largest artificial reef projects. But why was the project needed in the first place? Let's blame it on cyanide fishing. The regular activity led to a decline in the coral reefs at the bay, which then spurred a reaction from the dive operators and resort owners in the area.
So why is this dive site better than many others? Well for one, the waves in the bay are quite tranquil throughout the year because of the shallow coral reefs. Even better, these waters are home to shrines and statues of goddesses, which just makes the view and experience so thrilling and surreal. There's a four-meter-high traditional Balinese temple gateway that welcomes the divers, and as you swim by, the statues of Krishna, Buddha, and Ganesh greet you.
Also Read  Surfing Uluwatu, Bali: Our 5 Top Surf Spots & How To Find The Best Waves
Plus, the Pemuteran bay has dive sites suitable for beginners, intermediate and experienced divers. The waters do get interesting from a 30m drop-off, but there's a 15m drop-off for beginners as well. With offshore slopes and deep reefs that lead to the home of various underwater species, it's definitely worth the hype. Their rich marine life includes sea fans, lobsters, morays, and more.
You can visit this dive site any time of the year thanks to the year-round calm waters, but for the best experience, it's best to go from April to October. The cost of scuba diving in the area is about IDR 1,600,000 for three dives.
5. Nusa Bay
In the South East of Bali, Nusa Penida is one of the largest of the three islands in the area. Diving in Nusa Bay would be a bonus to scuba divers who love the diversity of marine life, and crave to see rare species like the manta rays. Yes, you read that right. The cold and nutrient-rich waters that surround the island make it a perfect habitat and feeding ground for manta rays.
In our opinion, the Nusa Bay is among the top three best diving sites in Bali because you can swim with manta rays all year long (amazing right?). Divers also sight the Mola Mola, the beautiful ocean's sunfish. Plus, since the waters are crystal clear, divers get an excellent view of all the marine life and habitats surrounding the area.
Nusa Bay may have stronger currents than others on our list, but these currents are exactly what bring in the big fish! Sharks, whale sharks, mantas and more. So, other than the colorful coral reefs to admire, keep one eye on that deep blue sea; you might just sight something big and amazing.
Before diving into these calm and clear waters, there's a training swimming pool available for divers, experienced or not. The pool is three meters deep and has a clear view of Mount Agung.
As a beginner or professional diver, you will need PADI certifications before being allowed to swim in the underwaters of Nusa Penida. Since Nusa Penida runs into the open Indian Ocean, most of the dive spots are for professional divers only. However, there are still some snorkeling spots and shallow sites for beginners. It costs about IDR 2,500,000 for three dives.
Kuta vs Seminyak: The Great Bali Showdown
Looking for inspiration on year-end adventure from #tripofwonders journey? Besides the very popular Bali and Gili Islands, there is a little place called Alor, one of the best places for scuba diving in #WonderfulIndonesia. Moreover, close to the Nusa Bay is Crystal Bay – yet another popular site for diving in Bali, known for its crystal clear water with many fishes, complete with hard and soft corals!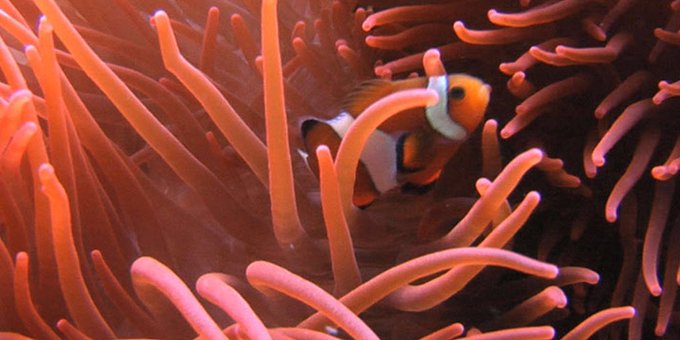 Photo by: @artofscubamaghttps://t.co/YYGvY06BTP
Scuba Diving Bali, Gili Islands: The Conclusion
There are so many diving sites in the Gili Islands, and they are usually within close proximity to one another. There are spots for beginners like the Meno Bounty, Meno Slope, Manta Point, and the Halik, which is home to an abundance of sea turtles.
For advanced divers, the Deep Turbos, Japanese Wreck, Jack Point and Taket Malang may prove to be more interesting. There are more than 20 sites to visit in the Gili Islands, which is probably the reason why it's popular with curious tourists and divers alike.
From incredible underwater photography to unforgettable experiences, Scuba diving in the Gili Islands is definitely a must for divers who want diversity, fun, and exciting marine life.
If you enjoyed reading this article, please leave a comment below and share this article with fellow dive enthusiasts.
Frequently Asked Questions About Scuba Diving in Bali
What are some of the popular Freediving Schools in Bali?
Some of the most well-known freediving schools in Bali include –
Apneista Freediving and Yoga School in Karangasem Regency
Freedive Nusa – Freediving School in Nusa Penida
Apnea Bali Freediving Education in Karangasem Regency
What is the best Shore Dive site in Bali?
Tulamben is a well-known shore dive site, wherein one can enjoy a diving experience at just 30m from the shore in 4m deep water.
Is there any popular Deep Diving site in Bali?
Yes! Pemuteran Bay, popular for being the world's largest artificial reef project is ideal for deep diving. This two-hectare site is a marine protected area.